The creation of my "Not #MeToo: No More Casting Couch" painting
Jul 07, 2018
For the last half year, I have spent most of my creative energy on creating a large acrylic on canvas painting. I did this as a submission for the 2018 Art Prize competition in Grand Rapids, Michigan.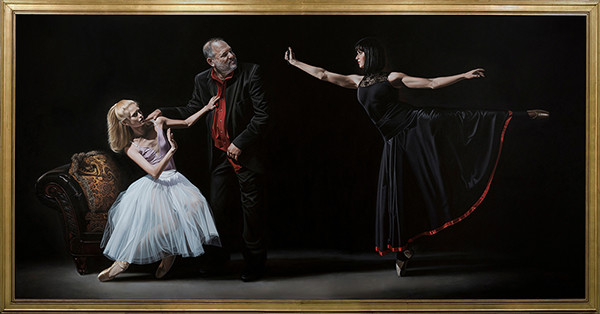 But I also did this because it is important that a man chimes in on the important topic of sexual harassment to show that what was known as the "boys will be boys" type of behavior is not acceptable. Forcing someone to do anything of a sexual nature that they do not willingly consent to is not the act of an honorable man.
While there have been too many sexual predators out there for far too long, when numerous women accused movie mogul Harvey Weinstein of such abuse in 2017, something finally hit critical mass in U.S. society. The #MeToo social media campaign was spawned and finally victims of such improprieties felt comfortable enough to speak up for their rights.
Because Weinstein was a seminal figure in sparking the #MeToo movement, I felt it was appropriate to use his likeness in a painting that encapsulates this particular moment in our history.
Watch this 15-minute video below to see the journey I took to create my 14-foot wide by 7-foot tall painting to capture my take on this important step in our nation's history.
Between September 12-October 7, my Not #MeToo: No More Casting Couch painting will be on display at the Gerald R. Ford Presidential Museum in downtown Grand Rapids during the international Art Prize competition. I would much appreciate it if you would vote for it if you happen to be in town during the voting times. The voting code for the piece is No. 66841.
To help me realize this large project, I am indebted to the Creative Pinellas organization for awarding me an artist grant. As part of my grant obligations, I am doing a series of 22 blog posts that center around this work. You can read them here: http://creativepinellas.org/?s=Kevin+Grass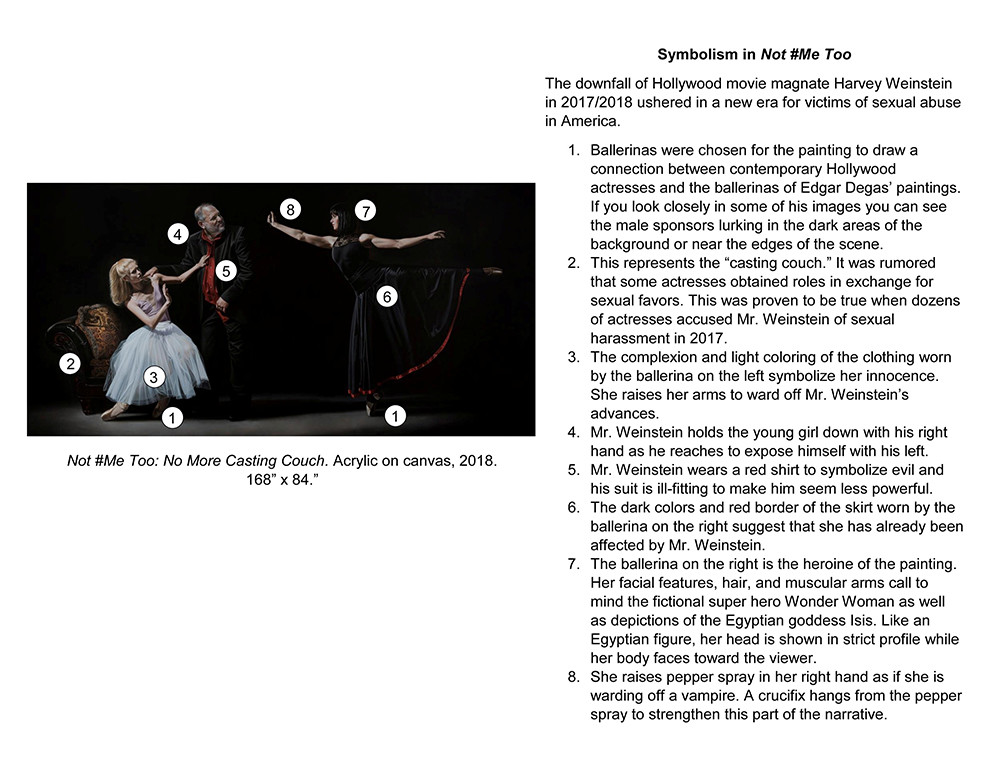 Above you can read the information about the iconography of the painting.
The work is for sale and will be available after the exhibition at the Ford Presidential Museum on October 8, 2018. Please call (727) 942-9020 to enquire about purchasing it.
Since few people can accommodate such a large piece, selected fine art prints are also available for order directly from this website here: https://bit.ly/2u3qLcN
On August 8, the Tampa Bay Newspapers published this wonderful article about my piece and its exhibition in the Leepa-Rattner Museum of Art in Tarpon Springs, FL: Tampa Bay Newspaper article about Not #MeToo: No More Casting Couch
Thanks so much for your interest in my artwork. I appreciate your support!